Wei

Wang

Full Professor, Beijing Jiaotong University (BJTU).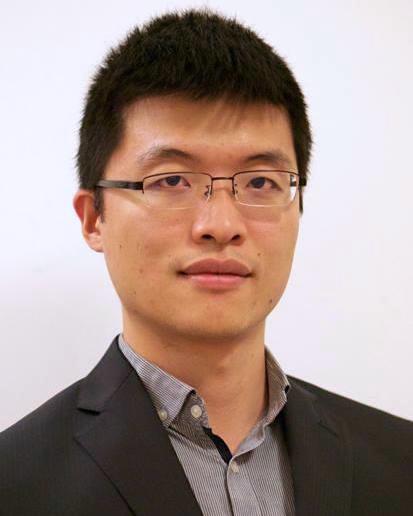 1013-B07
Science & Technology Inno. Mansion of BJTU
Beijing 100044
Center of Digital Media Information Processing.
Institute of Information Science | Beijing Jiaotong University.
Office: 1013-B07, Science & Technology Innovation Mansion of BJTU, Beijing 100044.
Email: wei.wang AT bjtu.edu.cn | wangwei1990 AT gmail.com.

About Me
I am currently a Professor in the Institute of Information Science at BJTU. Before joining BJTU, I was an Assistant Professor in the University of Trento, Italy. I was a Postdoctoral Research Fellow in CVLab at EPFL in Switzerland, working with Prof. Pascal Fua and Dr. Mathieu Salzmann. I received Ph.D Degree from University of Trento in 2018, supervised by Prof. Nicu Sebe in Multimedia and Human Understanding Group (MHUG). I was a visiting student from 2015 to 2016 in the Learning and Vision (LV) Group at National University of Singapore (NUS), working with Prof. Shuicheng Yan and Prof. Jiashi Feng. More details can be found here.
Research Interests:
Computer Vision:

image/video generation, style transfer, segmentation, classification
with specific interest on face analysis including face landmark detection, face aging, face expression video synthesis, etc.


Machine Learning:

Singular Value Decomposition (SVD) (used for second-order pooling, style transfer, etc.)
Position Embedding in Vision Transformer, etc.
Prospective Students: I am looking for self-motivated Master and Ph.D students to join my group. If you are interested, please drop me an email with your CV and clearly state your English skills, coding skills, and research interests. Besides, outstanding BJTU undergraduates are welcome to join our projects, please feel free to contact me.
Selected Awards and Honors:
Best Doctoral Thesis Award from CVPRL, Italy (2018)
Best Paper Award Nominee, ACM Multimedia (2018)
ICCV Doctoral Consortium Grant (2017)
Erasmus+ Mobility Grant for visiting NUS, Singapore (2016)
Selected Services
2022 ELLIS Member
2019 ICPR Associate Editor
2017 ICCV PC Member
Journal Reviewing Services
IEEE Transactions on Pattern Analysis and Machine Intelligence (TPAMI)
International Journal of Computer Vision (IJCV)
IEEE Transactions on Image Processing (TIP)
IEEE Transactions on Circuits and Systems for Video Technology (TCSVT)
Elsevier Journal of Computer Vision and Image Understanding (CVIU)
IEEE Transactions on Multimedia (TMM)
IEEE Transactions on Multimedia Computing Communications and Applications (TOMM)
Elsevier Journal of Pattern Recognition (PR)
Elsevier Journal of Neurocomputing (Neurocomputing)
Conference Reviewing Services
IEEE/CVF Conference on Computer Vision and Pattern Recognition (CVPR 2018/2019/2020/2022)
IEEE International Conference on Computer Vision (ICCV 2017/2019)
European Conference on Computer Vision (ECCV 2018)
ACM International Conference on Multimedia (ACM MM 2017/2019)
International Joint Conference on Artificial Intelligence (IJCAI 2019)
News
| | |
| --- | --- |
| Oct 30, 2022 | One paper was accepted by IEEE TIP. |
| Oct 7, 2022 | One paper was accepted by NeurIPS. |
| Aug 2, 2022 | I joined BJTU. |
| Jul 4, 2022 | Three papers were accepted by ECCV. |
| Jun 1, 2022 | One paper was accepted by IEEE T-PAMI. |